"autumn's a mellow time"
by
devonsp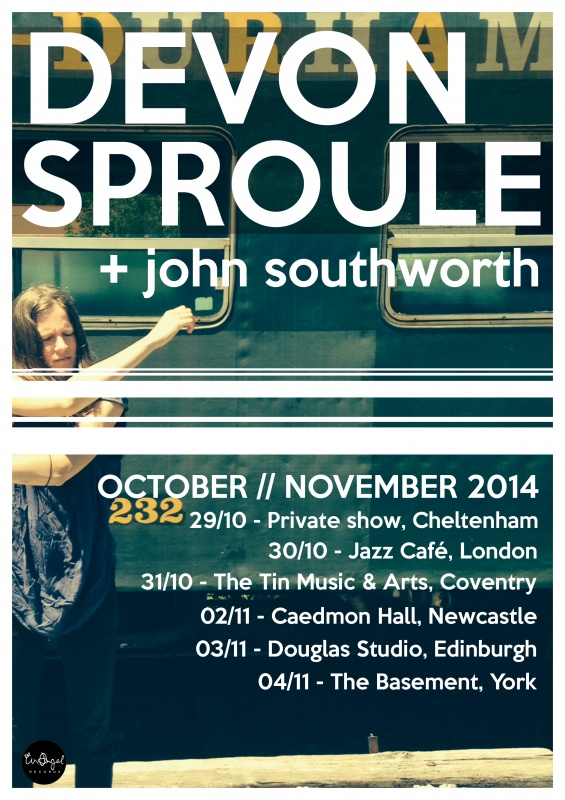 Hello.  Happy autumn!
I packed up my stuff (with Tim's help, above) and flew over here to the Midlands yesterday.  Just slept for 12 hours, did a quick interview, and with another couple cups of heavily-doctored instant coffee, should be ready for tonight's rehearsal 🙂
A new show has been added – Coventry on Halloween, oooooh – as you'll see below.  If you have friends in any of these places, thanks for letting them know, guys.
Here's a spooky video of The Unmarked Animals to celebrate the season.  Thanks for staying in touch!
Love,
Dev
Oct 29 – Cheltenham – The Strand 
Oct 30 – London – Jazz Cafe
Oct 31 – Coventry – The Tin
Nov 2 – Gateshead – Caedmon Hall
Nov 3 – Edinburgh – Douglas Studio
Nov 4 – York – The Basement