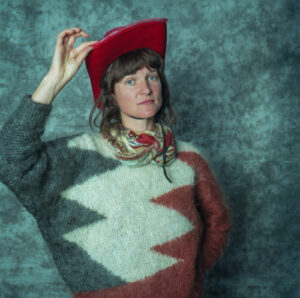 2023
Howdy & holy crap, I have a TOUR ANNOUNCEMENT today:
Devon Sproule – UK Band Tour
w/ support from Marker Starling
Sep 9 – Gateshead – The Sage**
Sep 10 – London – Barbican Centre**
Sep 11 – Brighton – The Greys
Sep 14 – Coventry – The Tin Music & Arts
Sep 16 – Newcastle – Gosforth Civic Theatre
Sep 17 – Glasgow – Glad Cafe
Sep 18 – Birmingham – Kitchen Garden Cafe
Sep 19 – London – The Lexington
**solo set supporting The Unthanks' reissue celebration! Thanks, old friends, for the beautiful invite that got this tour in motion ❤️
I bought the sweater in this pic from a friend's vintage stall in Coventry — my overseas home-away-from-home — on one of my first UK tours. It's been so so long! Thank you promoters, ticket buyers, and longtime supporters for giving me an opportunity re-connect with longlost loved ones, and to see & feel these beautiful places again.
Special thanks to Tin Angel Productions for organizing and to Marker Starling AKA my dear friend Chris AKA one of my favorite artists ever for coming over from Toronto to support the tour and play in my band ⭐